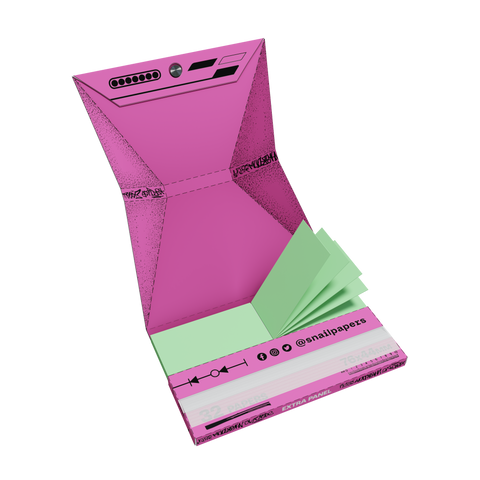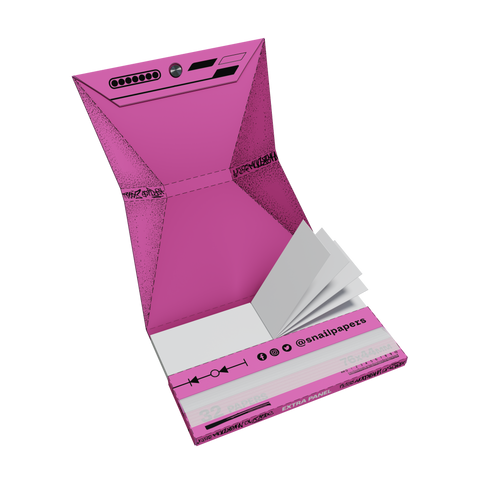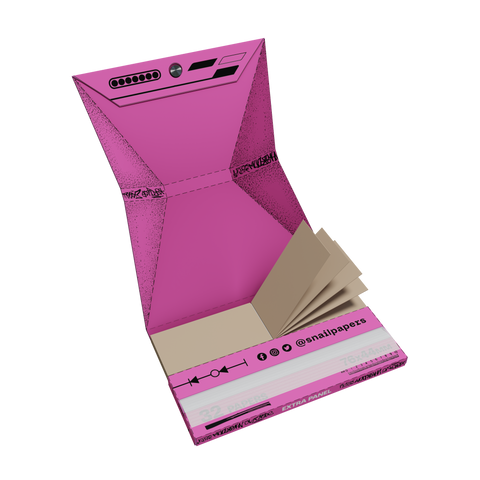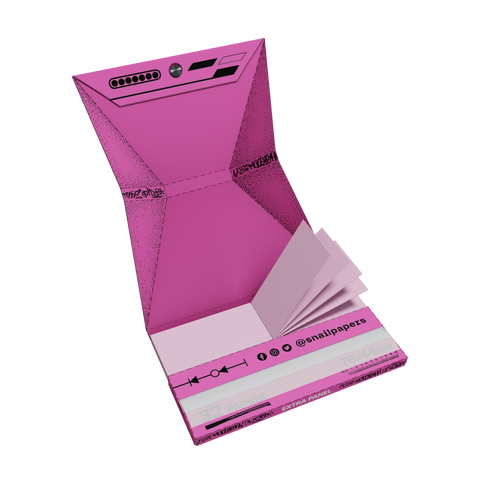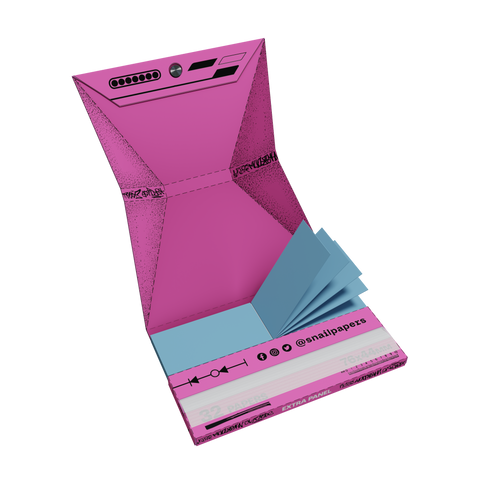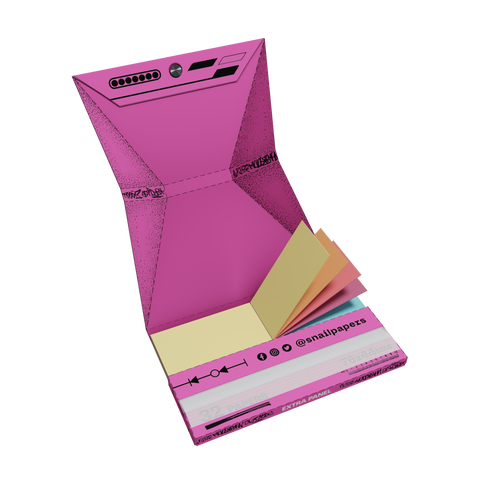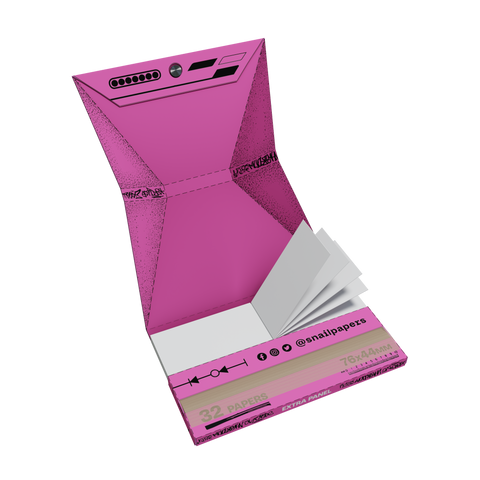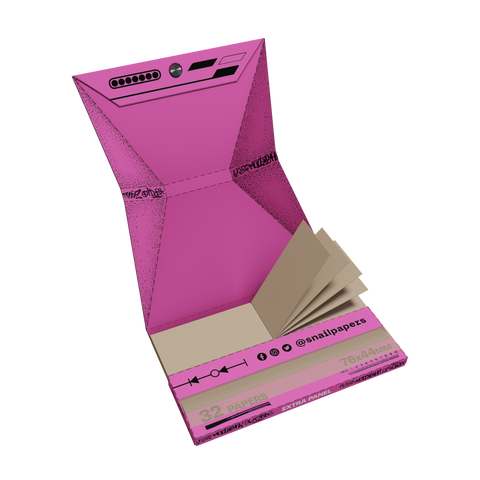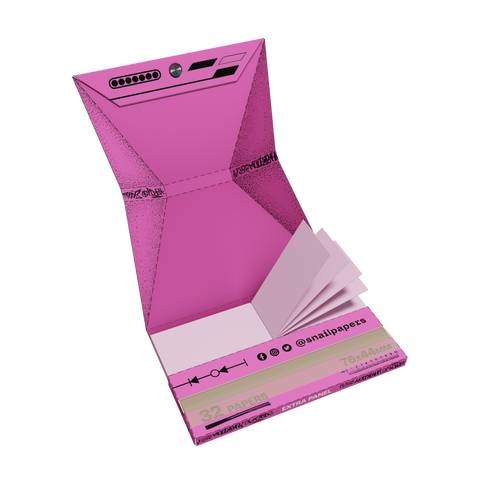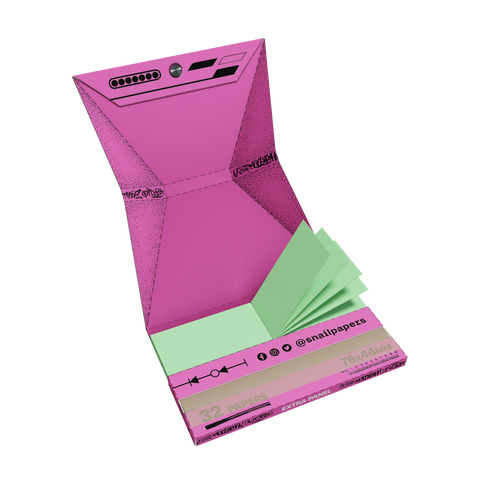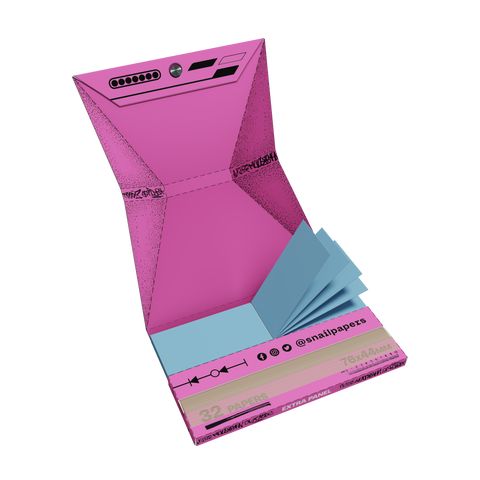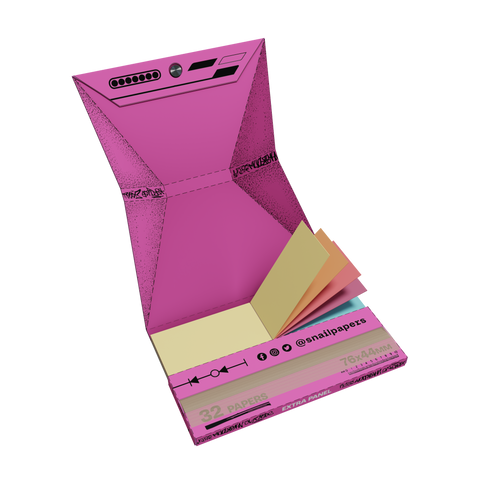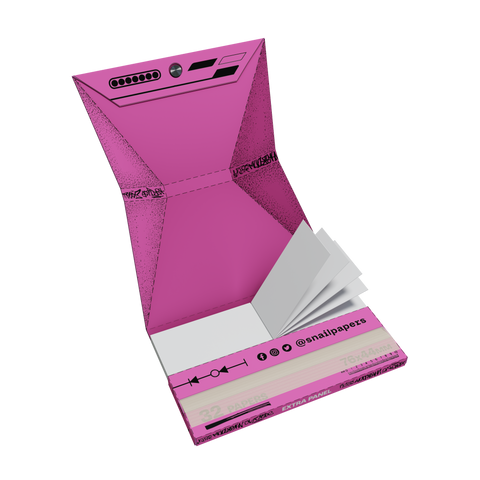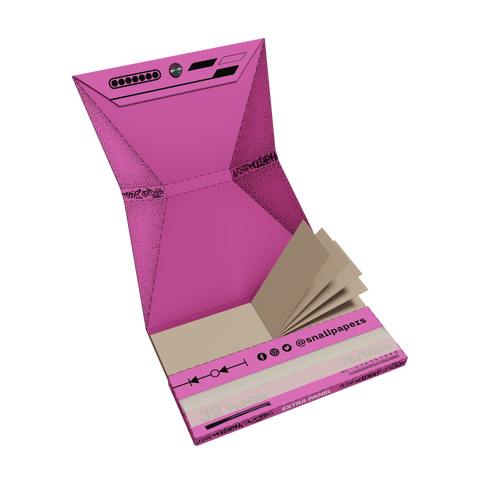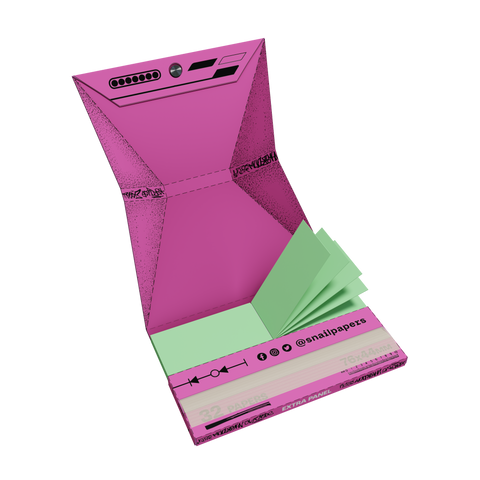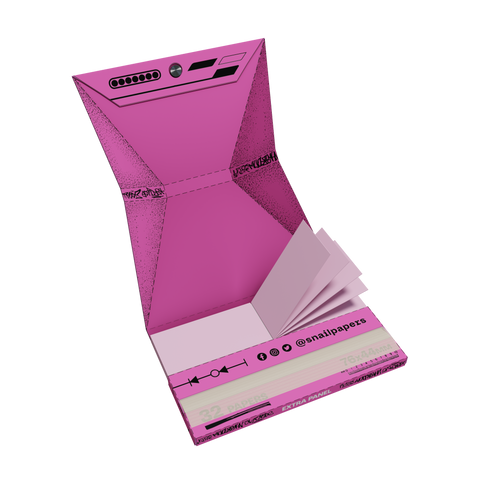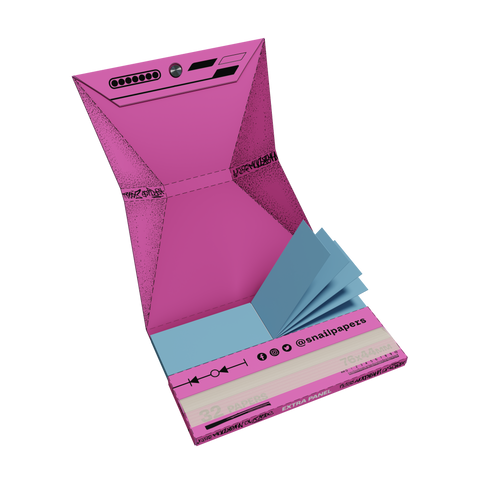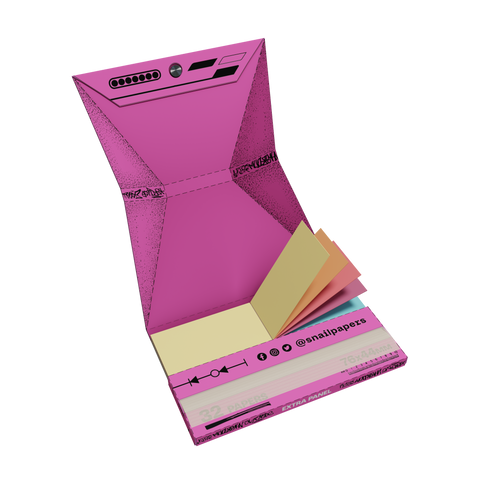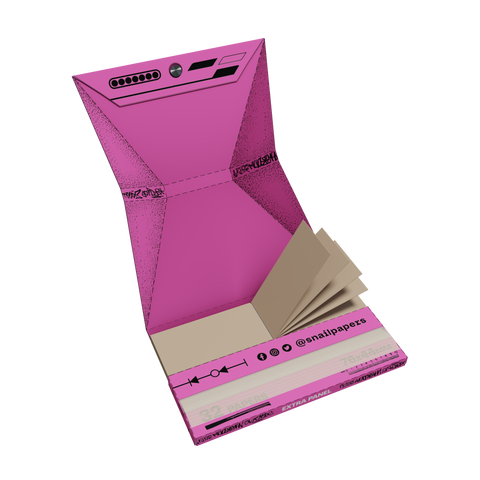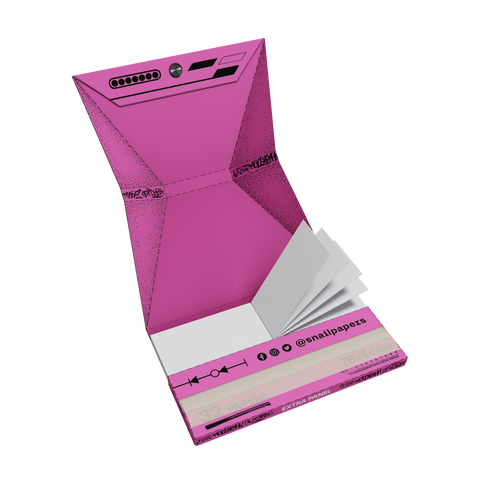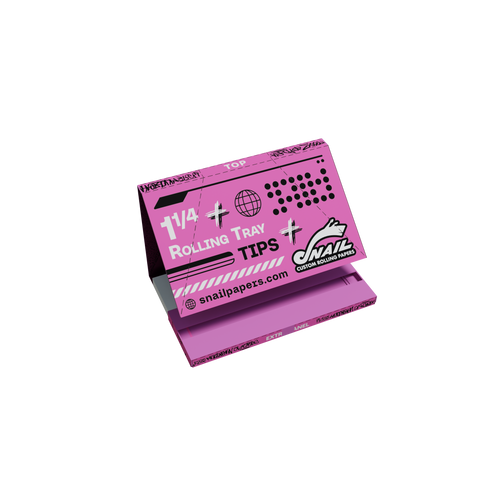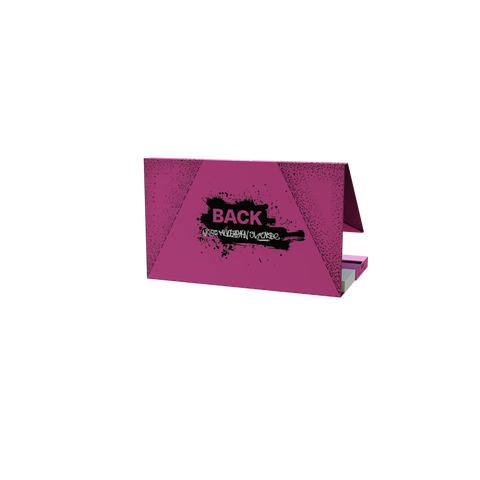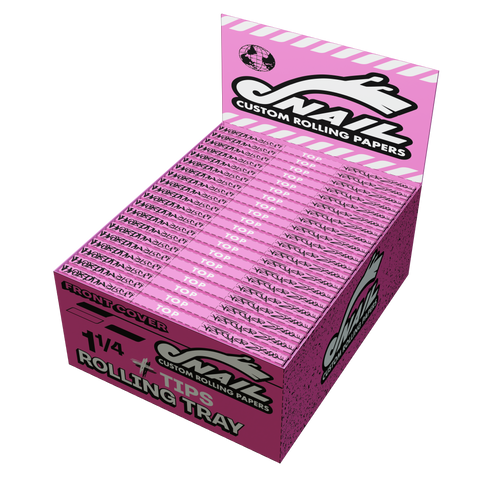 Snail Papers
1 1/4 Rolling Tray + Tips
€3,32 / booklet

€66,39 / box
€3,32 / booklet

€66,39 / box
THIS PRODUCT IS SOLD BY THE BOX & EACH BOX CONTAINS 20 BOOKLETS.
Customize our original 1 1/4 ROLLING TRAY rolling paper booklet with any artwork of your choosing.
This booklet is one of our customer favorites & is the ultimate rolling kit that you can fully customize! This kit contains everything for an easy. on-the-go roll. including: rolling papers. filter tips. and a built-in rolling tray in the booklet's cover. Each kit is protected by a magnet that provides a secure lock between the booklet cover and the kit's contents.
1 1/4 is originally known as the "Spanish Size" & is considered the standard size of rolling papers for people who like to have a quick "roll" or mix some tobacco with their herb.
PAPER SIZE (76×44 mm)
+ 1¼ (pronounced "one and a quarter")
+ Ultra-thin & slow-burning
+ Made with natural Arabic gum
+ White & unbleached papers are made from wood pulp fibers
+ Organic hemp is made from... organic hemp!
PACKING
+ 32 leaves in a BOOKLET
+ 32 filter tips in a BOOKLET
+ 20 booklets in a BOX
BOOKLET DIMENSIONS (L x W x D)
+ Millimeters = 80.4 x 48.2 x 6.6
+ Inches = 3.17 x 1.90 x 0.26
ADVANCED DOWNLOADABLE ART FILES
+ 1 1/4 Rolling Tray + Tips Booklet (.AI)
+ 1 1/4 Rolling Tray + Tips Booklet (.PDF)
+ 1 1/4 Rolling Tray + Tips Instructions for Booklet & Box (.PDF)